tour highlights

Enjoy early morning skip-the-line admission to the Colosseum
Take a walk around the first and second tiers of the amphitheater
Spend as much time as you want inside the Colosseum
Receive your individual ticket
Visit the Roman Forum and Palatine Hill with your day ticket.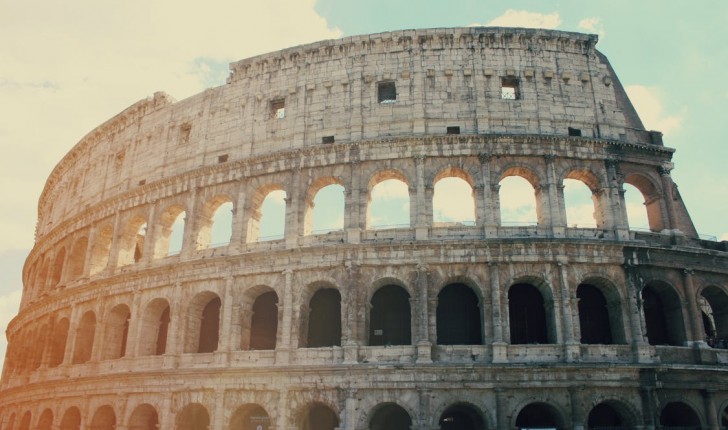 tour description

Early in the morning you'll receive your tickets and begin your visit to the iconic ancient Roman Colosseum, also known as the Flavian Amphitheater. Skip the main entrance line with your fast-track combined day ticket that's also valid for the Roman Forum and the Palatine Hill.
Explore the amphitheater's first and second levels at your own pace, and see the area where gruesome gladiator battles, real animal hunts, bloody public executions, and simulated sea battles were held. As you stroll around the Colosseum, try to imagine a crowd of up to 50,000 spectators cheering loudly as emperors decided the destiny of the gladiators.
Continue to the Via Sacra, or Sacred Way, the main road of the ancient Roman Empire, connecting the Colosseum to the Capitoline Hill and located just a few steps away from the famous Arch of Constantine.
Next, you can visit the Roman Forum, the political, cultural, and social center of ancient Rome, where you'll find the ruins of the Temple of Julius Caesar, the House of the Vestals, and others.
Finish off your unique visit at the top of the Palatine Hill, the birthplace of Rome. According to Roman mythology, this was the location of the cave where Romulus and Remus were found by the she-wolf Lupa, who nourished them and kept them alive.

other info

Your ticket can be used to visit the Colosseum, the Roman Forum and Palatine Hill at your preferred time. The ticket is valid for 2 consecutive days and permits one entrance for each site
Please be at the meeting point 10 minutes before the booked time
Due to a lack of the cloakrooms on site, guests with suitcases, trolleys or large bags can not be accommodated
Airport-style security checks are compulsory before you enter the Colosseum, the Roman Forum and Palatine Hill
Children aged 6 to 17 and EU citizens aged 18 to 25 need to bring valid ID as a proof of age

Included

Skip-the-line Admission for Colosseum, Roman Forum and Palatine Hill
Tickets
Booking fee

Not included

Hotel pick-up
Entrance to Colosseum underground and third level
Tour guide